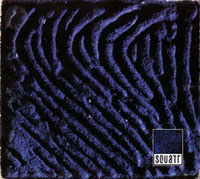 "Squatt"
Compilation CD (Squatt - S/T / Sony, digipack) 1993
Burma shave (?) "Hippies"
Jad wio "Fleur de métal"
Fishbone (?) "Everyday sunshine"
Satellites "Renard gadget"
Public enemy (USA) "Hit da road jack"
Maracas "La France dort (de OTH)"
Suede (?) "Metal Mickey"
Cry babies "Losing a friend"
Goats (?) "Typical american"
Mega reefer scratch "Bonto partner"
Ned's atomic dustbin (?) "Not sleeping around"
Wroomble experience "Sauvages"
4 of us (?) "She hits me"
Molodoi "Tatouages"
Naked truth (?) "Read between the lines"